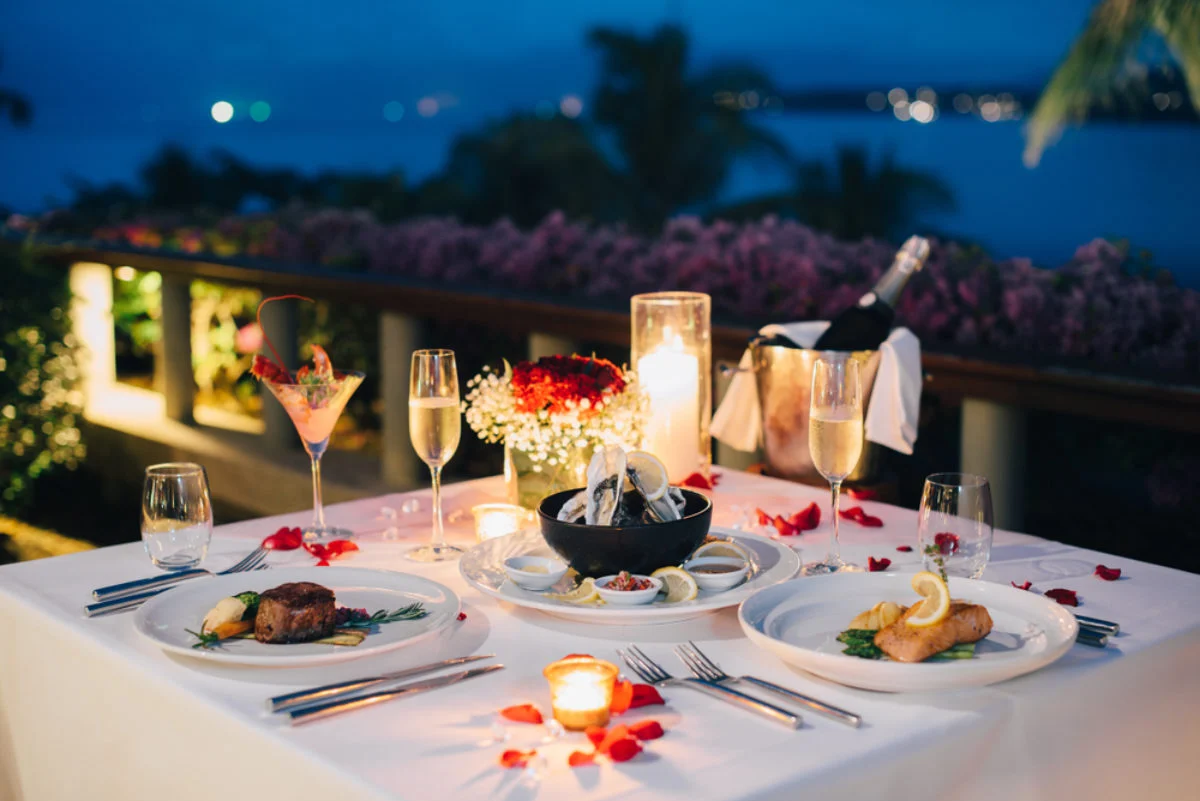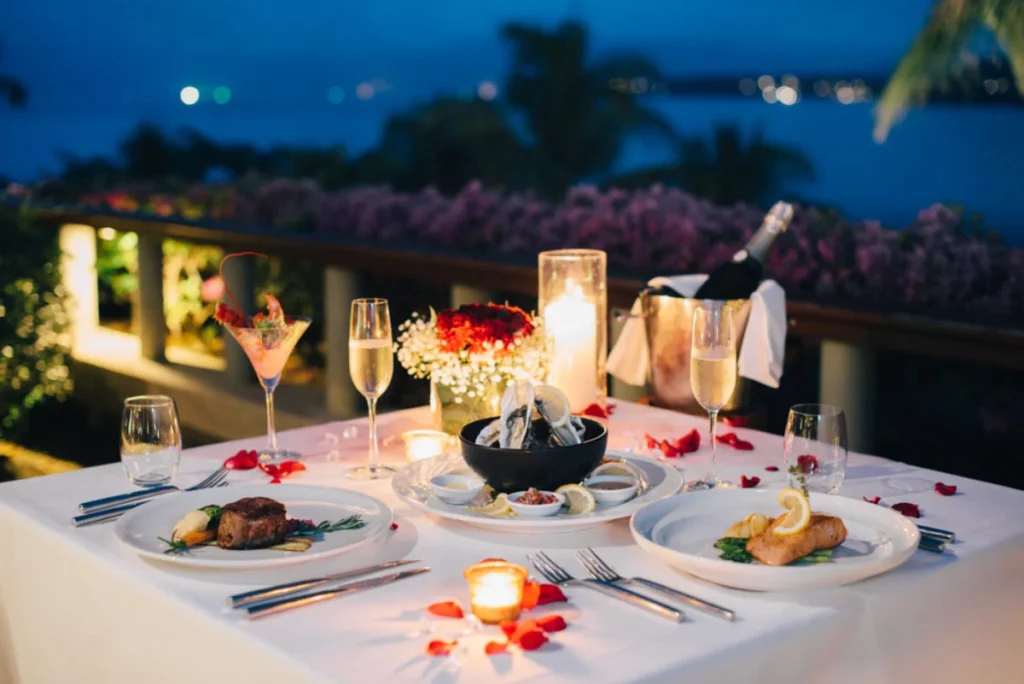 While Singapore can be expensive to dine out in, it is about finding the restaurant that offers the most quality dishes worthy of their price. Singaporeans are blessed with a wide variety of gastronomical options on this little island. There are so many established restaurants out there, as well as new ones popping up every other month for us to try on a date night!
Table of Contents
---
Best Date Night Restaurants!
Looking for an Insta-worthy restaurant to impress your date with? In this article, I have curated my top 9 date night restaurants based on the conditions of novelty, romantic ambience and good food!
---
1. Sabio By The Sea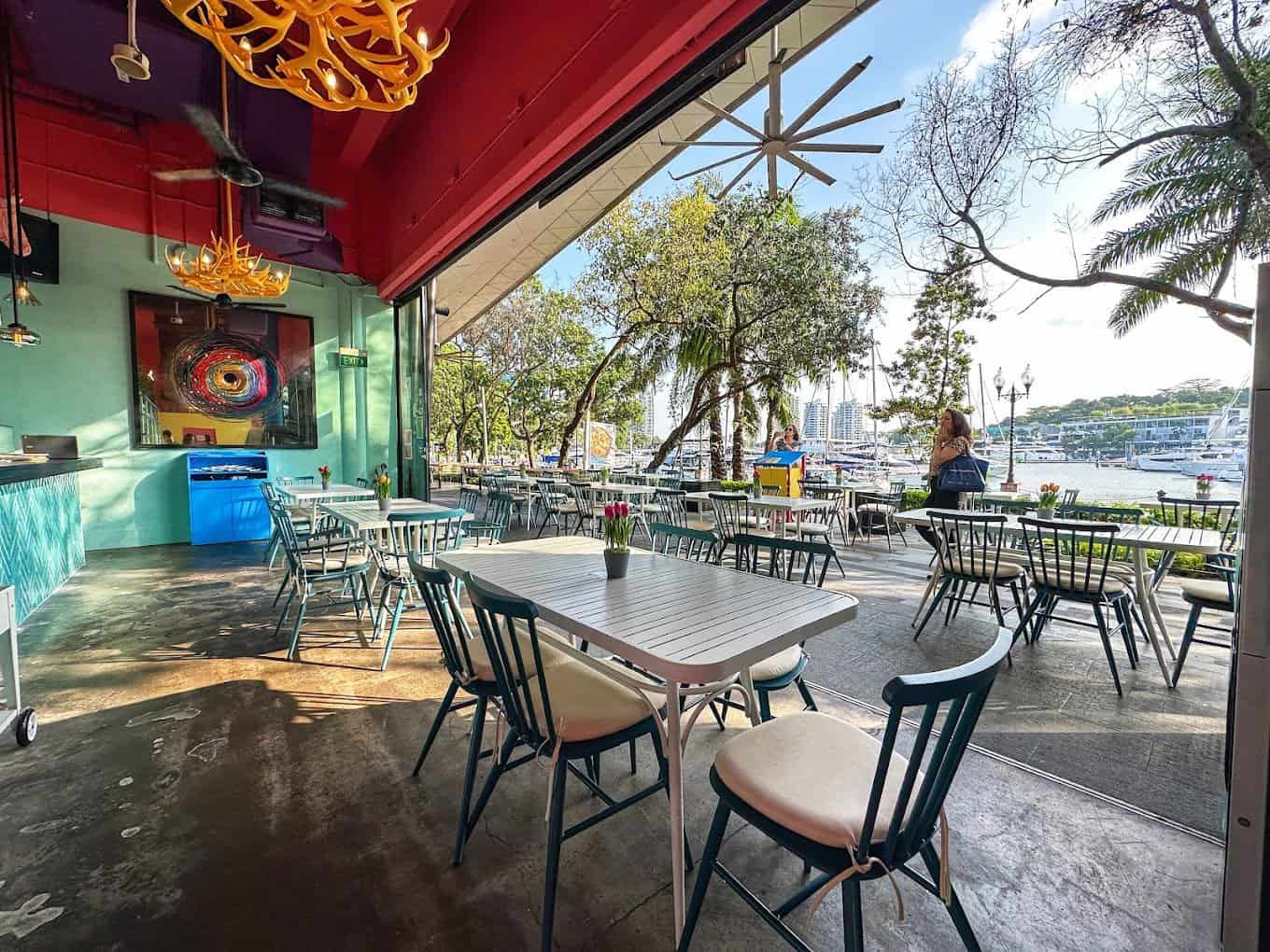 A little bit of a journey to Sentosa where you can dine by the seaside, Sabio by the Sea is renowned for its delectable Spanish cuisine, which features an assortment of tapas, paellas, and grilled dishes, made with high-quality ingredients and an authentic touch of Spain.
While not applicable for date nights, something unique to Sabio by the Sea Is its All-You-Can-Eat Hangover Brunch exclusively on weekend afternoons where you and your date get to select a protein-specific free-flow brunch menu with items like squid, mussels, or chicken and beef.
The picturesque setting and light tones of the restaurant will transport you away from the hustle and bustle of the city, giving you an opportunity to spend some private time with your partner.

Address: 31 Ocean Way #01-02, Quayside Isle, Singapore 098375
Website: https://www.dhm.com.sg/sabio
Opening Hours: 5pm-10:30pm (Mon-Thur); 12pm-11pm (Fri); 11:30am-11pm (Sat-Sun)
Price Rating: $$
---
2. Wildseed Bar @ The Summerhouse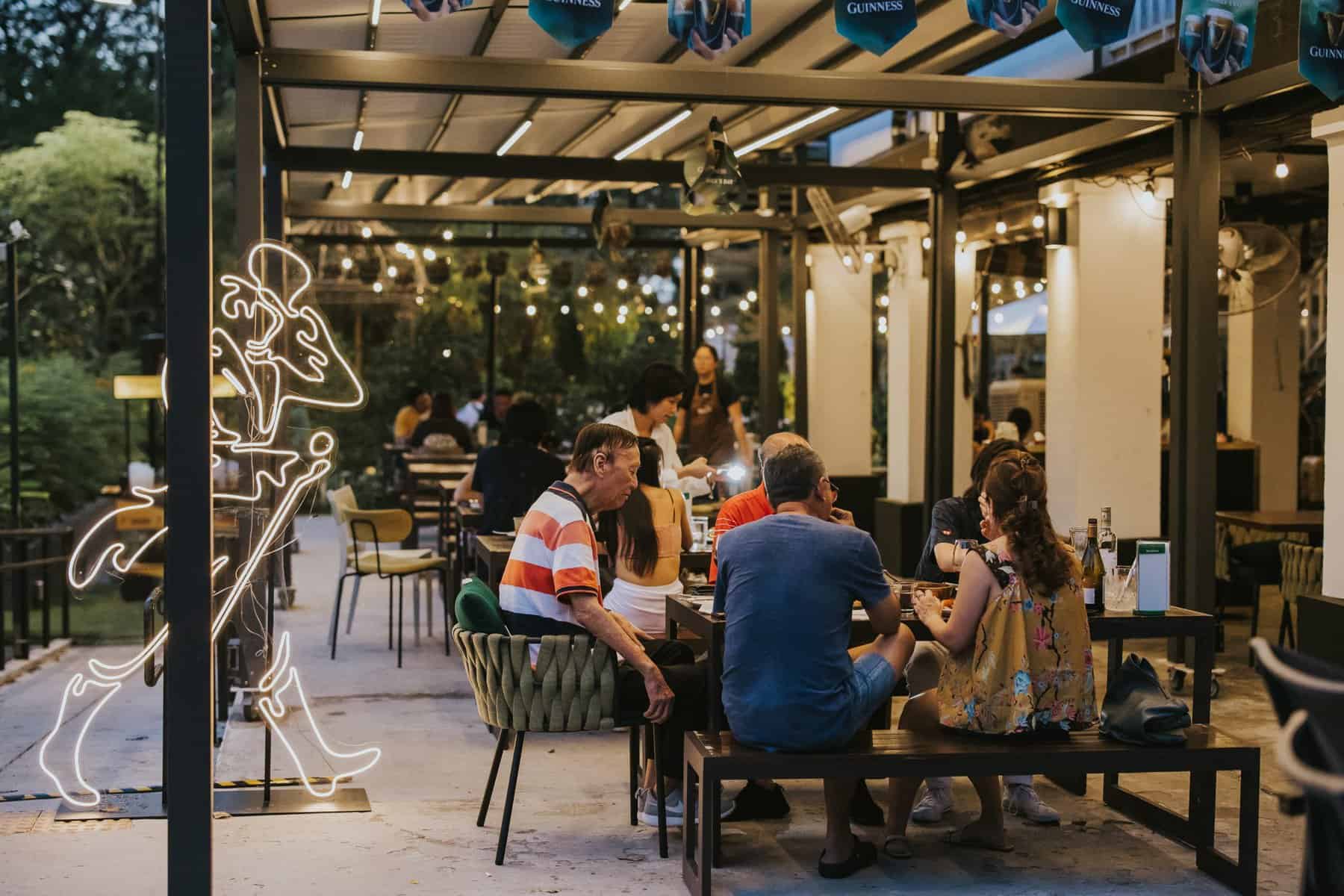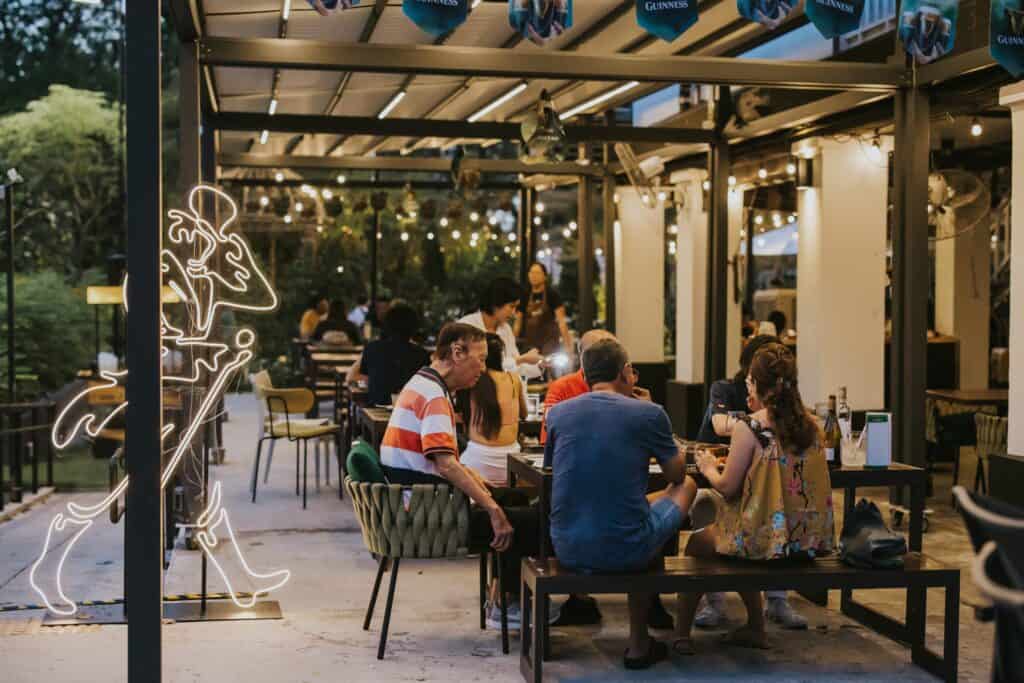 A pet-friendly diner located in the tranquil plains of Seletar, Wildseed Bar is the perfect place for you and your date to immerse in a relaxing dining experience.
Over at Wildseed, cocktails are infused with herbs handpicked from the in-house edible garden and basically every bar snack and grilled bites you can imagine are laid out in the menu for your indulgence. My personal favourites are the mussel and clam vongole, soft-shell chilli crab linguine and the chefs' local take on buffalo wings with sambal mayo!
As Wildseed Bar @ The Summerhouse is located along a popular cycling path, why not suggest a chill cycling session with your partner and treat yourselves to some delicious food afterwards?
Address: 3 Park Ln, Level 1A Seletar Aerospace Drive, Singapore 798387
Website: https://www.wildseedcafe.sg/the-summerhouse
Opening Hours: 5pm-11pm (Sun-Thur); 5pm-12am (Fri-Sat)
Price Rating: $$
---
3. LUMO Bar & Restaurant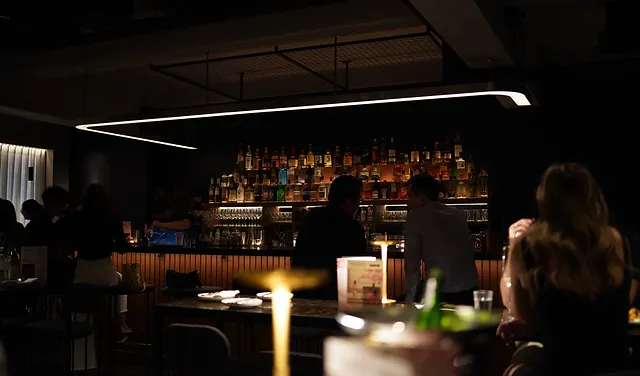 Lumo is a contemporary restaurant and bar that serves modern European cuisine and signature cocktails in an intimate setting. The lights are dimmed to create a cosy interior at both the bar front and open kitchen table.
Their signature dishes are grilled over apple-wood and oak-wood fire and intended to be served in large, sharing portions. With exquisite seasonal produce, Lumo has created a menu featuring specials like chicken heart in cilantro chimichurri, Hokkaido scallop and Australian Angus pure black sirloin. Before you exit, make sure to try their creative desserts like coconut semifredo for a palette cleanse after your main meals!

Address: 50 South Bridge Road, Singapore 058682
Website: https://www.lumo.sg/
Opening Hours: 12pm-11pm (Tue-Thur); 12pm-1am (Fri); 6pm-1am (Sat); 6pm-10:30pm (Sun)
Price Rating: $$$
---
4. Bar Cicheti
If you're looking for something more Italian and traditional, Bar Cicheti is a good place to consider, and dare I say it, an ideal first date place! Located in the quieter corner of the Keong Saik district, Bar Cicheti has a full menu of Italian dishes – fuss-free pasta and a huge selection of wine to choose from.
The long interior of the restaurant has overhead lights dimmed to a comfortable level with soft music playing in the background, perfect for deep conversations without a lack of privacy.
The menu is subject to changes depending on the season, but what I remember fondly from Bar Cicheti is the sweetness in the Uni Taglioline Pasta and the perfect chewiness in the pasta.
Address: 10 Jiak Chuan Rd, Singapore 089264
Website: https://www.barcicheti.com/
Opening Hours: 12pm-2:30pm, 6pm-10:30pm (Sun-Thur); 12pm-2:30pm, 6pm-11pm (Fri-Sat)
Price Rating: $$-$$$
Read also: 15 Best Italian Restaurants To Try in Singapore 2023
---
5. Anglo Indian Cafe & Bar
The Anglo Indian Cafe & Bar in CHIJMES is a charming and unique dining establishment that offers a delightful fusion of Anglo-Indian cuisine and an inviting bar experience. Diners can savour a diverse menu offering a fusion of British and Indian flavours, with standout dishes like the Anglo Signature Biryani and the Railway Mutton Curry.
Whether you're looking for a cosy spot to enjoy Indian classics or colourful cocktails, the Anglo Indian Cafe & Bar is the perfect date night setting to indulge in spice-focused dishes with your plus one!

Address: CHIJMES, 30 Victoria Street, #01-13 Singapore 187996
Website: https://www.angloindian.com.sg/
Opening Hours: 12pm-11pm (Mon-Thur, Sun); 12pm-12am (Fri-Sat)
Price Rating: $$
---
6. Claudine Restaurant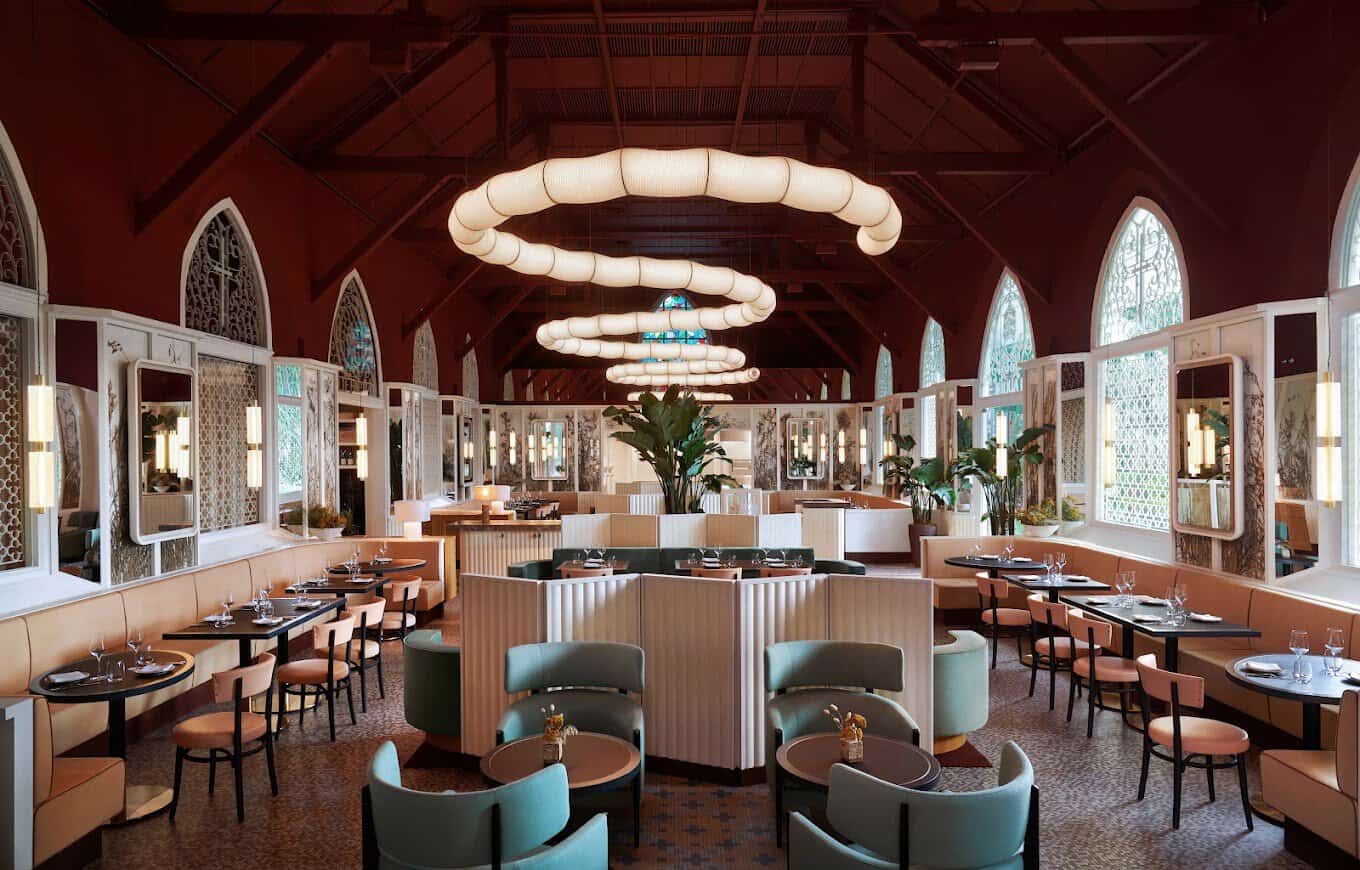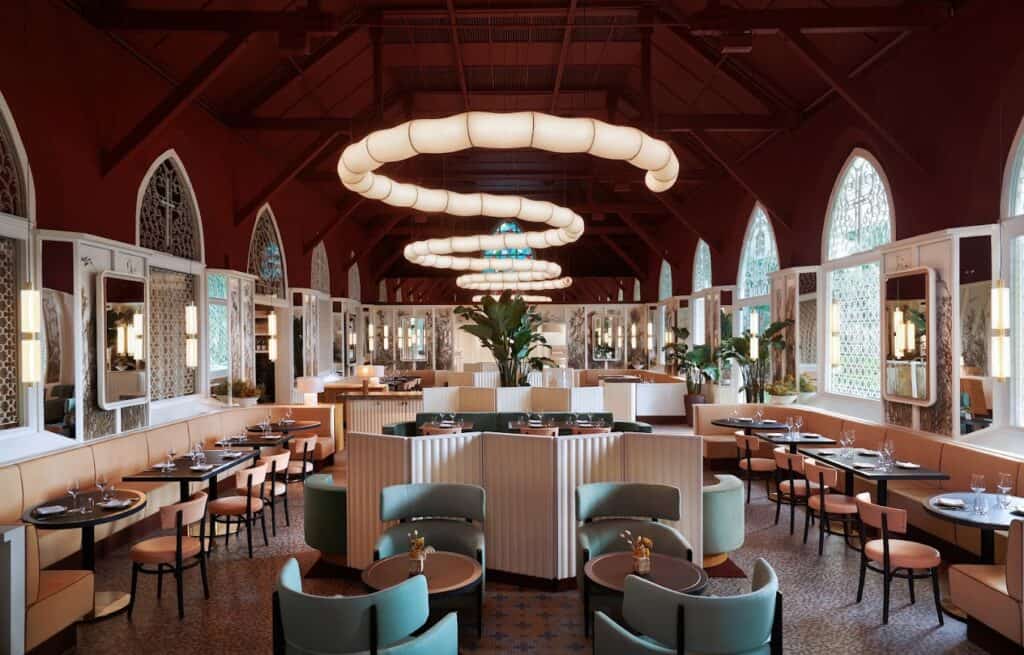 Nestled in the cosy district of Dempsey Hill, Claudine Restaurant is a French neo-brasserie, characterised by a more formal setting with white linen and uniformed servers. Known for its perfection and use of top-quality ingredients in every dish, this classy restaurant takes pride in providing the best experience to its diners.
A hot favourite among its diners is the CLAUDINE 'BOUILLABAISSE', a seafood variety in a refillable seafood broth. As a sharing portion, it would be good for the 2 of you! After a satisfying meal at Claudine, close off your night with the Pariterole – a product of the Paris-brest and Profiterole combined. The Pariterole features pecan praliné, New Caledonia vanilla cream and dark chocolate sauce.
If you're willing to spend just a little bit more to celebrate an occasion, Claudine has exactly what you need.

Address: 39C Harding Road, Singapore 249541
Website: https://www.claudinerestaurant.com/
Opening Hours: 11:45am-2pm (Wed-Sun); 6-10pm (Tue-Sun)
Price Rating: $$$$
Read also: 11 Best Desserts to Try in Singapore 2023
---
7. Dusk Restaurant & Bar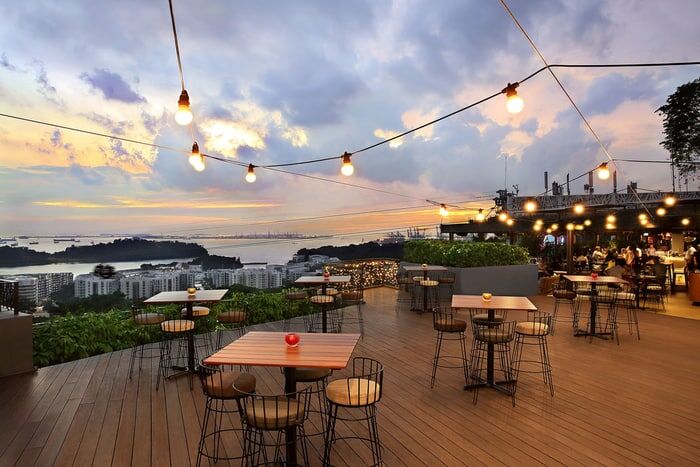 Situated on the edge of Mt. Faber overlooking Sentosa Island, Dusk Restaurant & Bar is sure to set the best dining experience for you and your partner.
Indulge in a wide selection of European food such as the Dusk Signature Prawn Capellini, Cote de Boeuf, and the French-Cut Rack of Lamb. Not forgetting your liquid companion, Dusk has a handcrafted menu of cocktails with witty names like "Dusk Til Dawn Light Bulb" and "Nitro Mr 42 Below".
Don't forget your camera at sunset hour to capture a shared experience with your partner that you won't forget!

Address: 109 Mount Faber Road, Singapore 099203
Website: https://www.mountfaberleisure.com/restaurant/dusk-restaurant-bar/
Opening Hours: 4pm-11pm (Sun-Thur); 4pm-2am (Fri-Sat)
Price Rating: $$-$$$
---
8. Hopscotch
A restaurant placed in the bustling Gillman Barracks, Hopscotch welcomes its diners to a world of Western cuisine infused with familiar Asian flavours! Take a stab at the Asian-style steak Tartare or the Tom Yum Seafood Pizza and you'll understand what I'm talking about.
Hopscotch does well in its ability to craft inventive cocktails with a twist on Singaporean flavours. With excessive thought put into naming cocktails and flavour profiles of each drink, it is no wonder Hopscotch is a go-to for people looking for a chill drinking session under the stars. The "Potong Jalan" cocktail, served in a glass filled with Bourbon, Vanilla and an actual stick of potong ice cream, was a visually appealing sight to behold, and its unique blend of flavours left a lasting impression.
Additionally, if you would like to bring a furry friend along to impress your plus one, Hopscotch at Gillman Barracks is 100% pet-friendly!

Address: 45 Malan Road, Singapore 109455
Website: https://www.hopscotch.sg/
Opening Hours: 5pm – 1030pm (Sun-Thur); 5pm-12am (Fri-Sat)
Price Rating: $$
---
9. Koal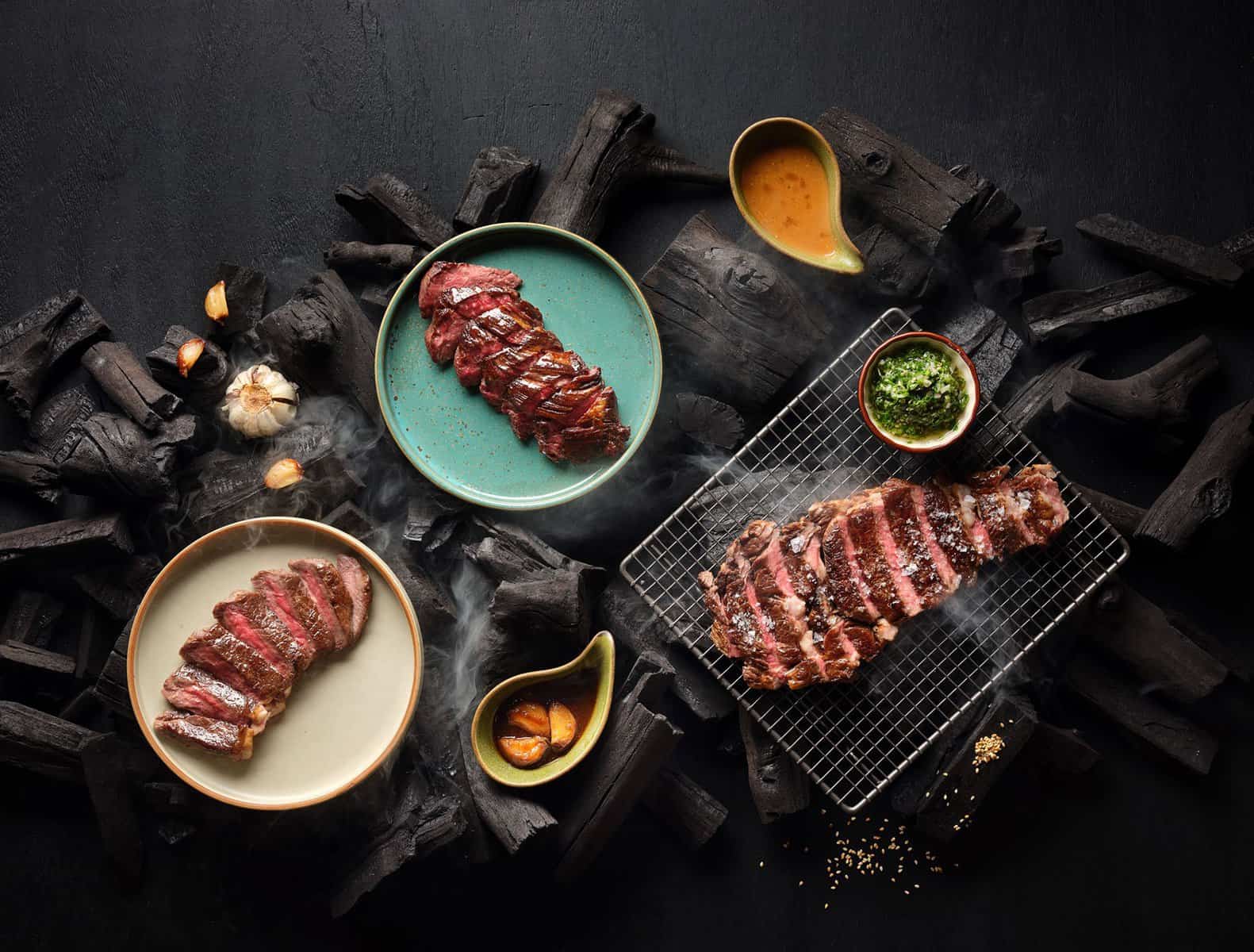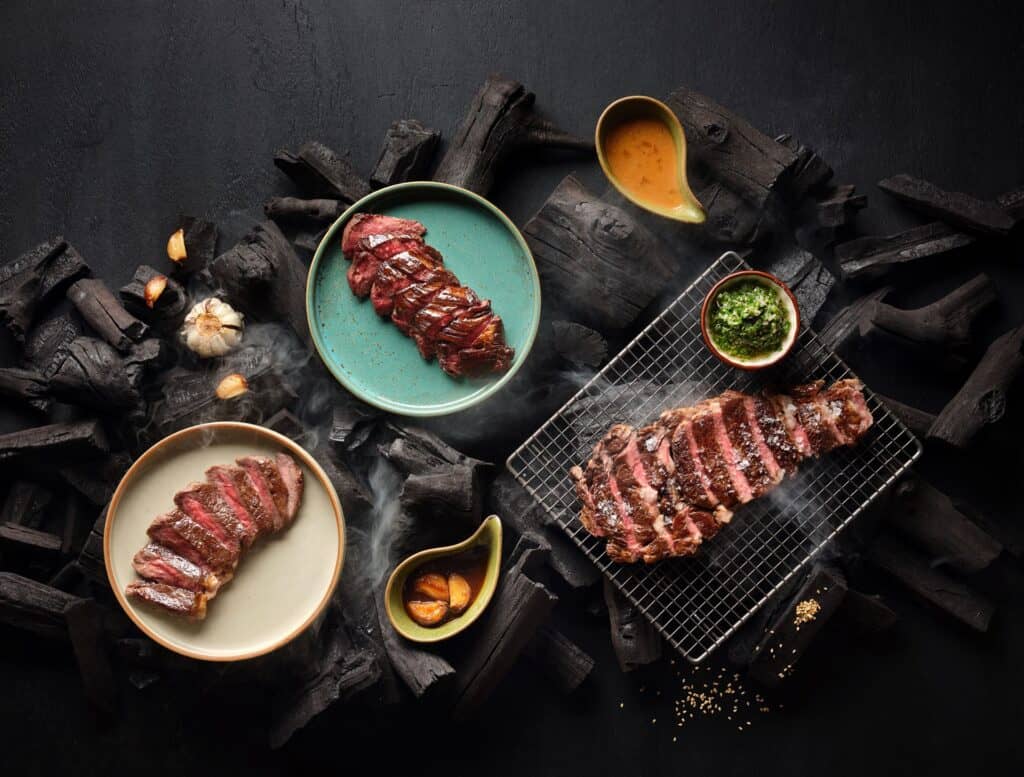 "Where meat and fire cross paths".
Koal focuses on providing cuts of meat prepared in its signature blend of European and Western grill techniques. The choice of mains for dinner is open to beef, chicken and pork. Be sure to try out their freshly baked bread rolls served with homemade garlic butter sauce and their chunky mentaiko fries for the full gastronomic experience!
If looking for a comfy dining atmosphere with your lover or friend, Koal's humble layout will create the best mood for you.

Address: 1 Scotts Road, #03-09/10/11 Shaw Centre, Singapore 228208
Website: https://www.koalgrill.com/
Opening Hours: 12pm-2:30pm, 6pm-9:30pm (Tue-Thur); 11:30pm – 2:30pm, 6pm-10pm (Fri-Sun), closed on Mon
Price Rating: $$
---
TLDR
In the heart of Singapore, where culinary delights and romantic ambience meet, these 9 best restaurants for date nights are a testament to the city's vibrant food scene and its potential as a gold mine of unexplored gems. Whether it's the succulent steaks, the fiery flavours of India or the aromatic spices of local dishes, I hope that you and your date are excited to explore at least one of the many recommendations in this list. Once you've done so, let me know what you think of the food in the comments!
Read also: Top 15 Best Seafood Buffets in Singapore (2023)