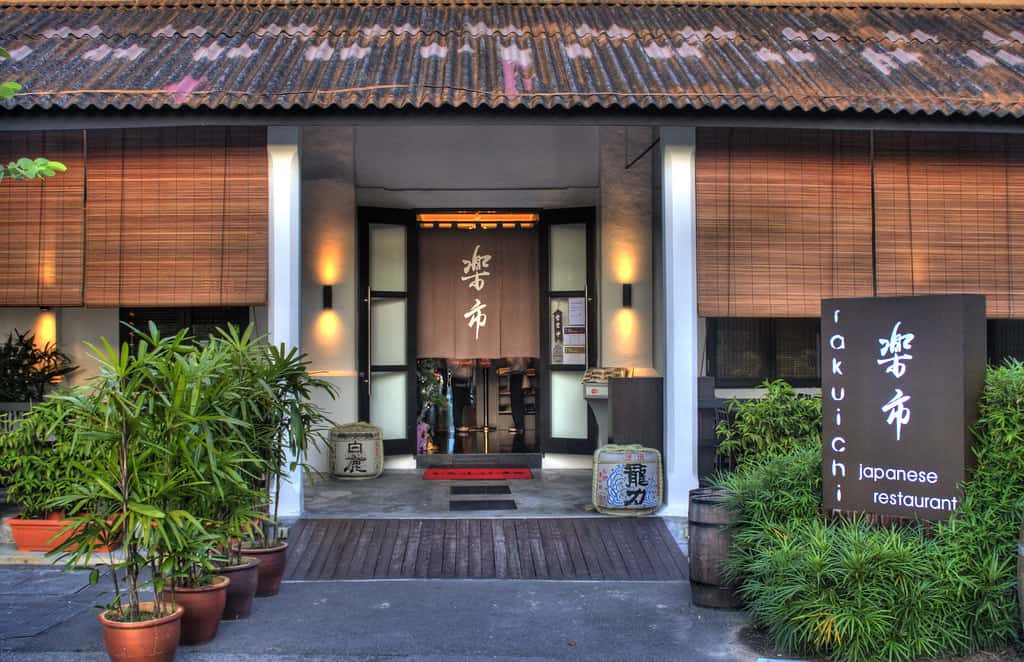 I'm sure anyone looking for top-notch food in Singapore has definitely heard of Dempsey Hill, aka the "atas" eat and relax neighbourhood in Singapore serving over 10 types of cuisines. Popular restaurants include Claudine, Blu Kouzina and P.S. Cafe!
On the most recent trip to Dempsey with my mother, we decided to return to Rakuichi Japanese Restaurant, a place we chanced upon visited years ago and had good memories of.
Read also: 11 Best Desserts to Try in Singapore 2023
Table of Contents
---
Where is Rakuichi?
Dempsey Hills span a large area along Holland Road. Within the community itself, it may be hard to chance upon Rakuichi if you do not drive deep inside enough, or you're lucky enough to find a parking out front. Rakuichi Japanese Restaurant is actually nestled in a corner of Block 10 (beside Chopsuey Cafe) and has a very traditional entrance with warm lights and sunscreens out front.

---
Thoughts on the vibe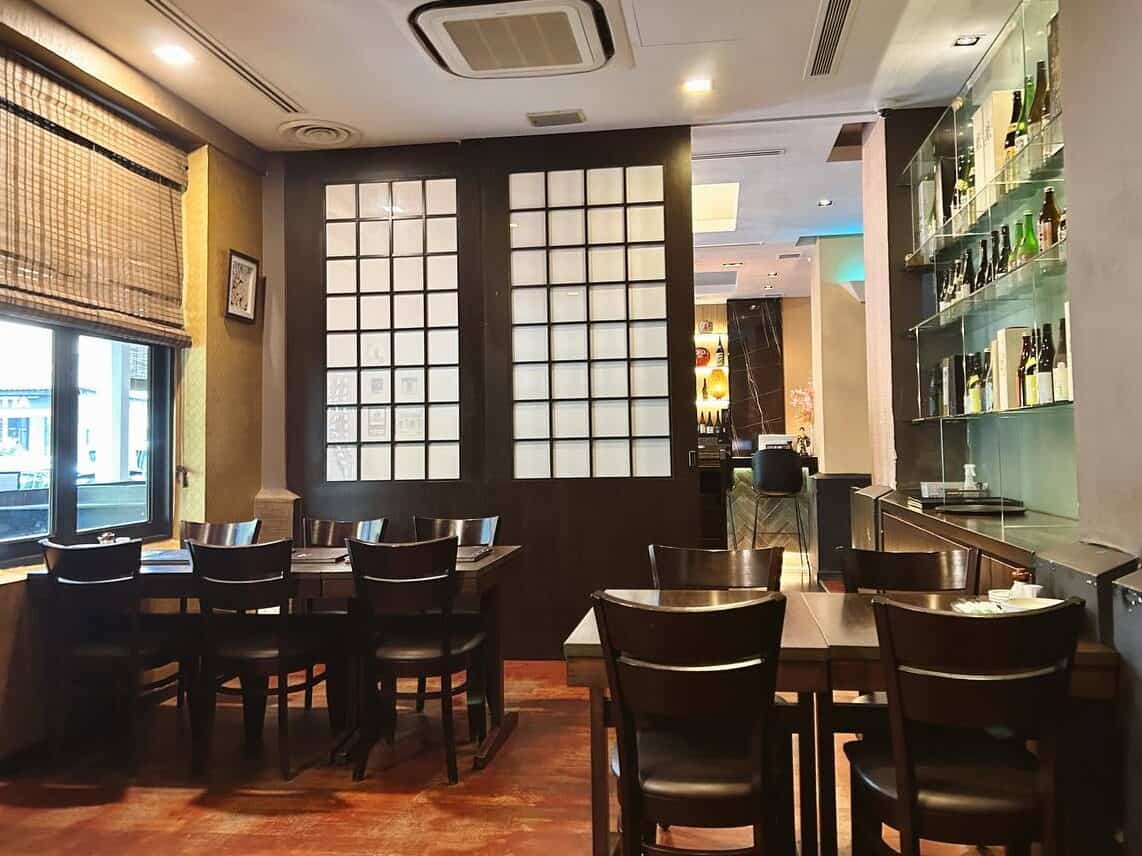 Rakuichi helms a cosy dining setting with ample natural lighting in the daytime. The space is perfect for casual meals with friends and you can consider pairing your food with the special selection of premium Japanese sake, shochu and beer!
---
Thoughts on the food
The food here is authentic, trust my word on it. Rakuichi having been around in Dempsey Hill since 2005 has earned the loyal following of regular customers – locals and Japanese alike, and has maintained its quality and devotion in the art of Japanese cuisine since.
As we visited the restaurant at lunchtime, the lunch bento menu was available and exactly what we were looking for!
But first, here's what we ordered:
Hamachi Kama Bento ($56)
Salmon Bento ($48)
Australian Wagyu Saikoro Teppan ($40)
Aburi Ebi Salmon Mentaiko Maki ($28)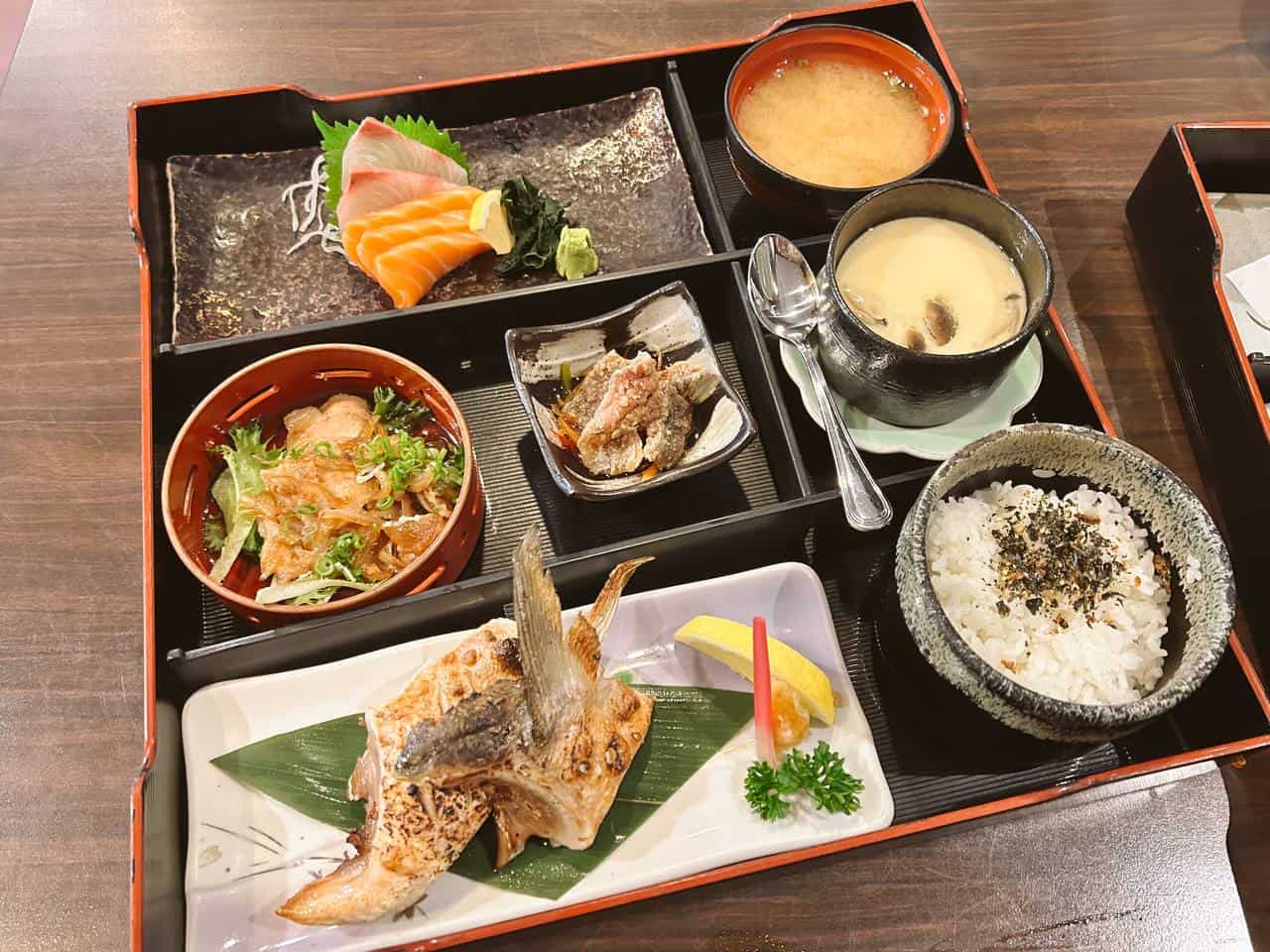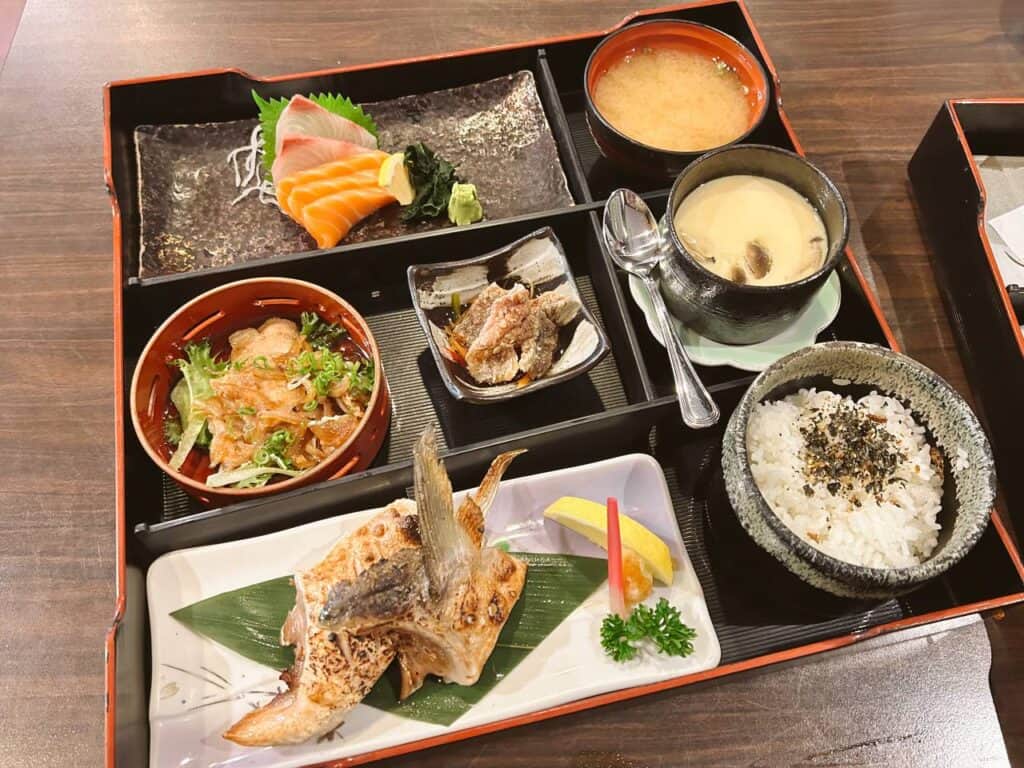 First up, the Hamachi Kama Bento features a grilled hamachi fish which was very lightly seasoned. I got a surprise after taking a bite because no exaggeration, the fish meat really melts in your mouth. From my experience eating grilled fish, It is not easy to keep the meat soft and a little moist, but Rakuichi did it.
Not forgetting the other 6 dishes in the set, we had the shabu-style pork belly, a soy sauce-based fried fish skin, sashimi platter (salmon and hamachi), super comforting miso soup, classic chawanmushi and a bowl of Japanese rice topped with furikake.

Similar to the Hamachi bento above, the Salmon Bento comprises 6 dishes total (one less than the Hamachi bento) but this time offers a tempura platter with a good balance of ebi prawn, brinjal and pumpkin! The batter was thin but still very crispy and came with a sweet dipping sauce. For the salmon bento, beef shabu shabu has been served in place of the pork belly and I honestly prefer this much more than the pork.
On top of the bento options, we wanted to give their ala carte dishes a try. We picked the Australian Wagyu Saikoro Teppan (wagyu cubes on a hotplate) and the Aburi Ebi Salmon Mentaiko Maki.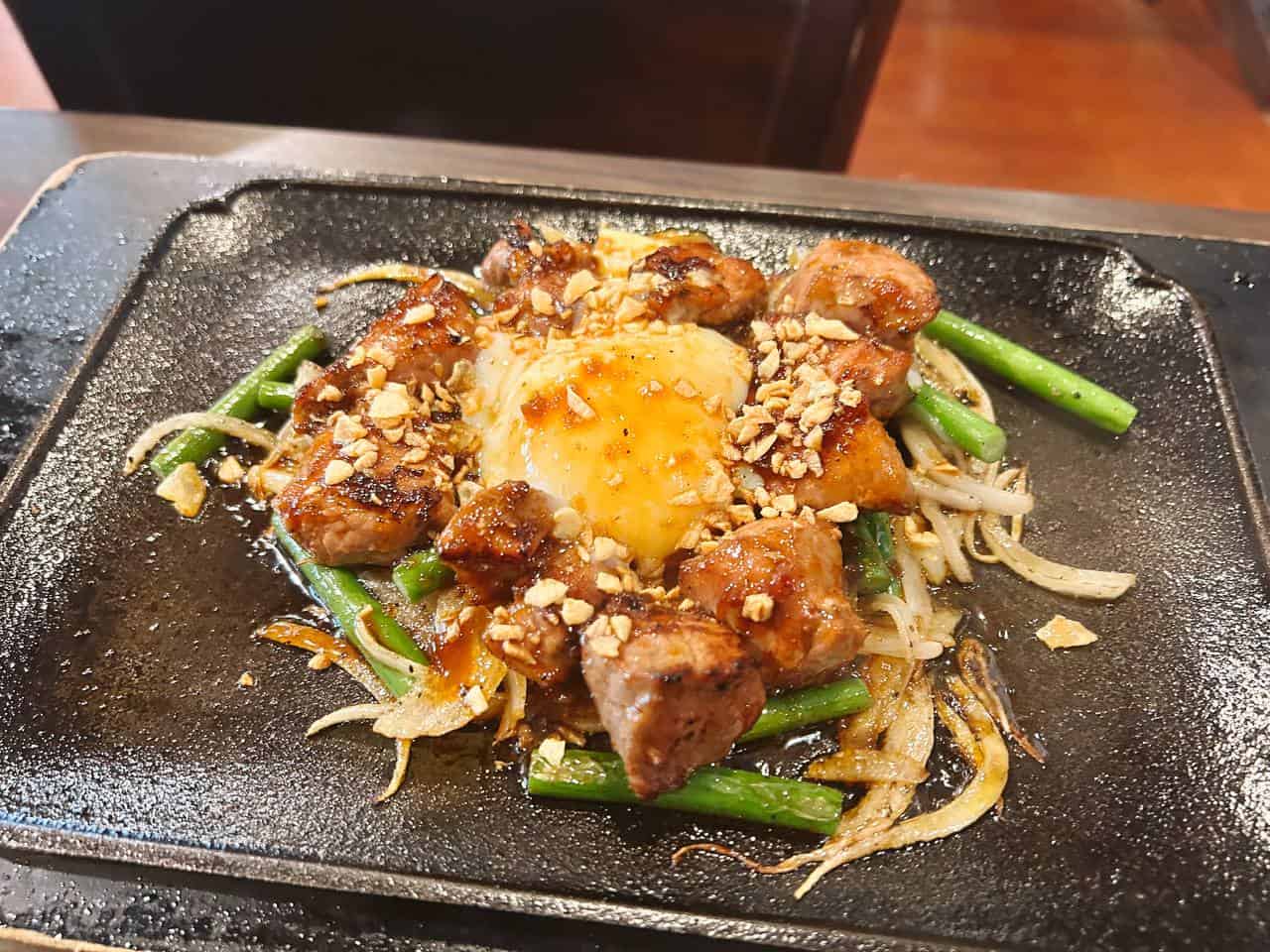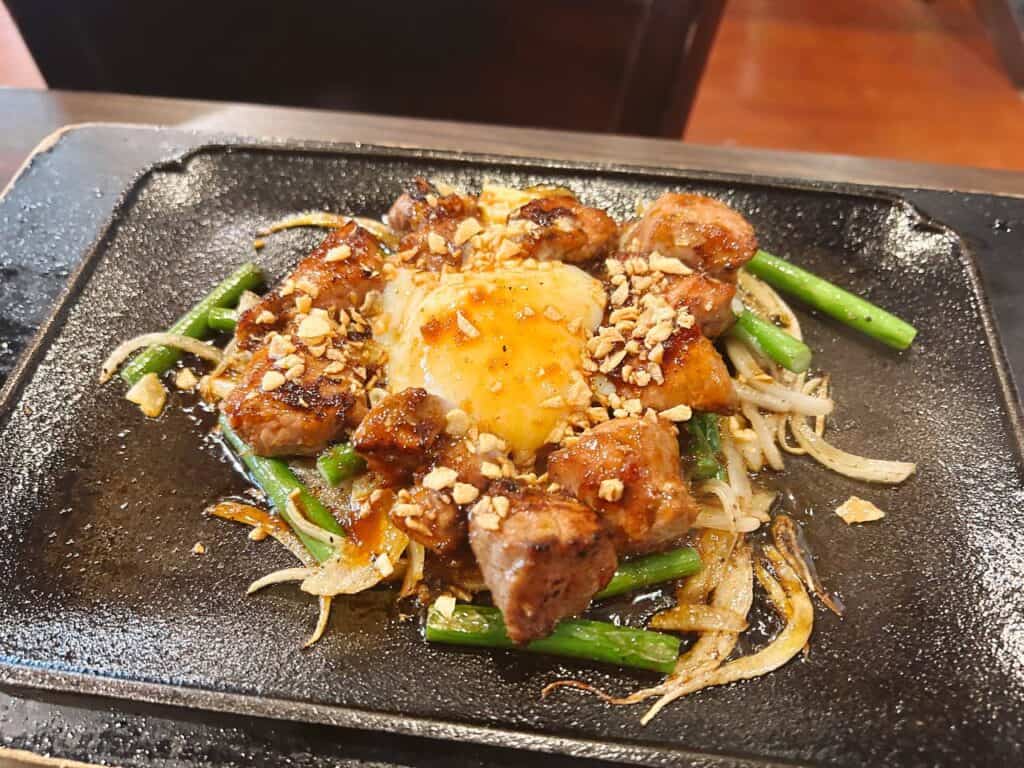 At first glance, the wagyu dish seemed a little pricey for the portion served but the taste and texture of the dish was enough to justify its price. The beef cubes were cooked to a good medium with salt and pepper to taste. I loved how the combination of vegetables cushioned the wagyu cubes and in a way prevented the meat from overcooking. The idea of having an egg in the middle was so fantastic and broke into a yolky perfection.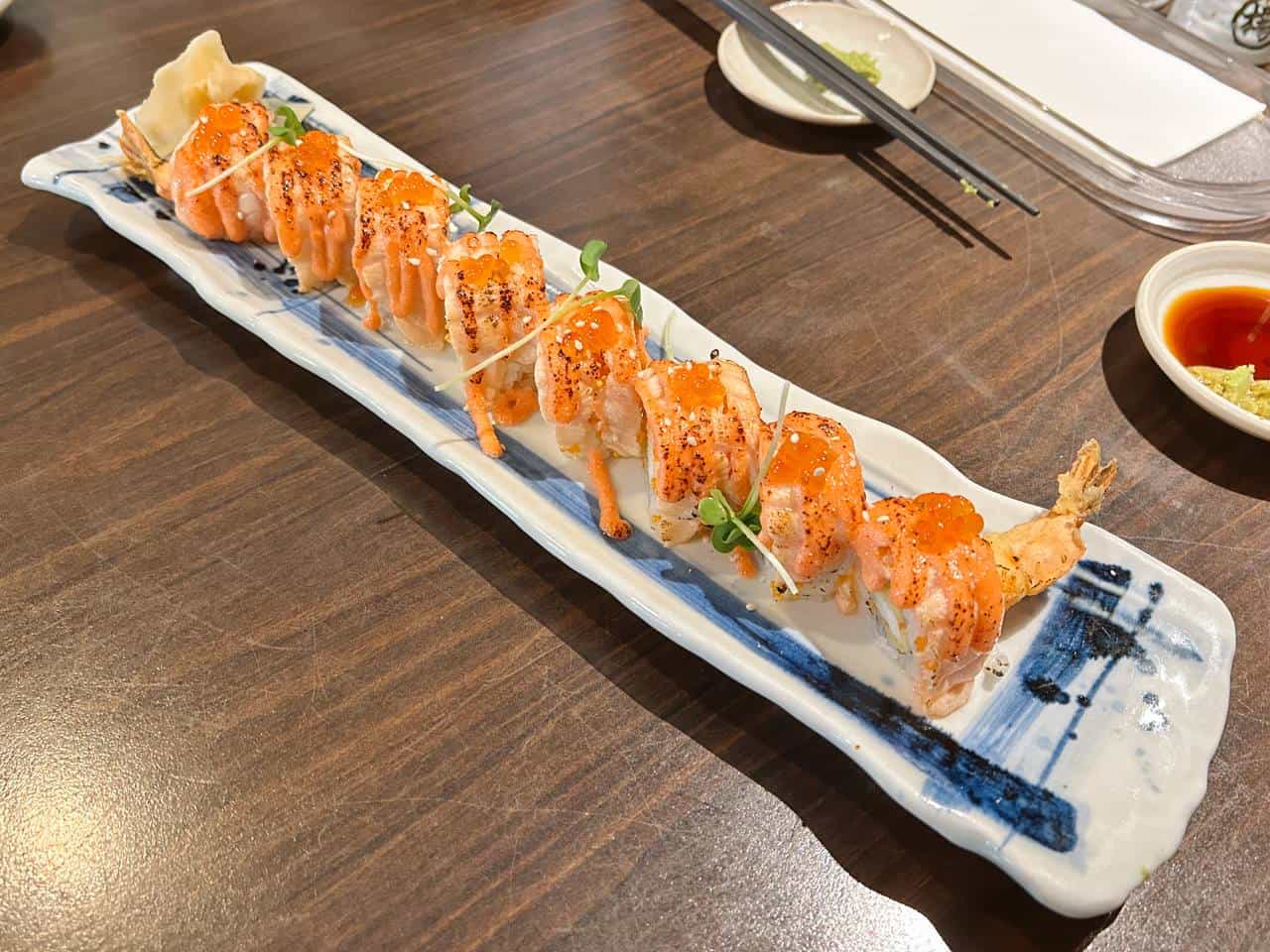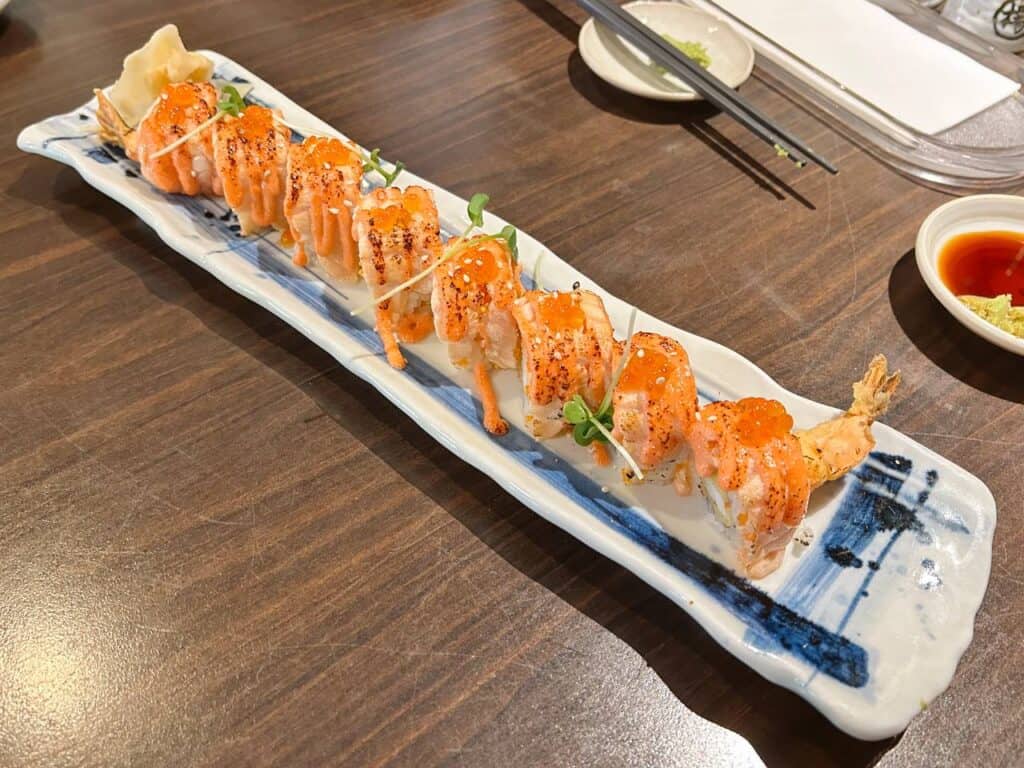 Finally, the maki we ordered was a mentaiko lover's dream. Each piece had a thick chunk of tempura prawn in between and topped with semi-torched salmon. A pretty simple dish but still satisfying and bursting with flavour.
---
Rakuichi Closing Thoughts
If you want to get the most worthwhile lunch option in Dempsey, give Rakuichi a try. I must say, the combination of mini dishes to make up the set was done so well and matched my tastebuds. I went away feeling stuffed but not jelat or overwhelmed by any heavy flavours in my meal. Rakuichi's lunch bentos will defo be my go-to when I feel like treating myself to a hearty lunch without excessively breaking the bank!

---
Restaurant Details
Address
10 Dempsey Rd, Singapore 247700
Social Media
Opening Hours
11:30am-2:30pm, 6-10pm daily
Price Rating
See also: Ultimate Raffles City Food Guide – 15 Best Restaurants 2023