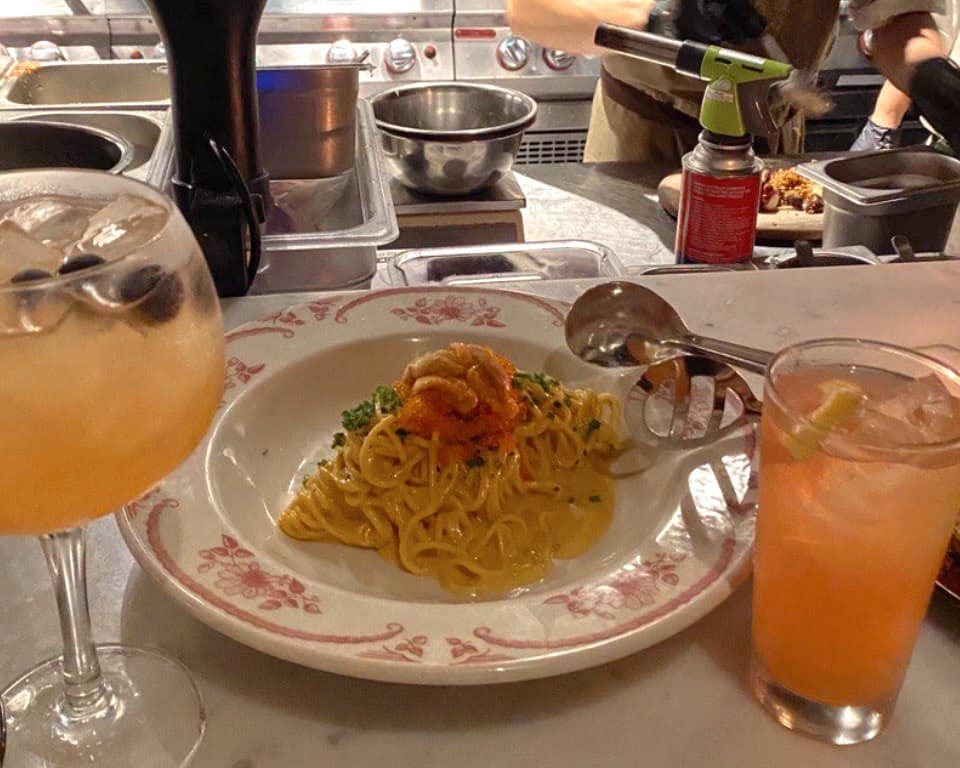 Carbs, the ultimate love of my life. As an avid fan of pasta and all food Italian, I am always on the lookout for the best places serving up this delightful creation. I am sure the readers are no stranger to this simple but prominent name – Pasta Bar.
Table of Contents
---
About Pasta Bar
Pasta Bar is a well known artisanal Italian and fresh pasta restaurant that boasts the "best pasta in Singapore". Each of their pasta shapes is handmade using a variety of semolina wheat and '00' flours. The restaurant menu often reflects the flavours of the season with the team constantly reinventing its handmade pasta dishes to satisfy new and regular diners.
Before giving mention to its dishes, one thing I absolutely love about Pasta Bar is its great location along the famous Keong Saik Road adorned by old school shophouses and cozy eateries. After your meal, why not take a little stroll down the street to appreciate the beauty of it? Keong Saik Road is also home to many bars and restaurants – Italian, Mediterranean, you name it. Bask in the joyful atmosphere of gatherings all around you!
---
Thoughts on the vibe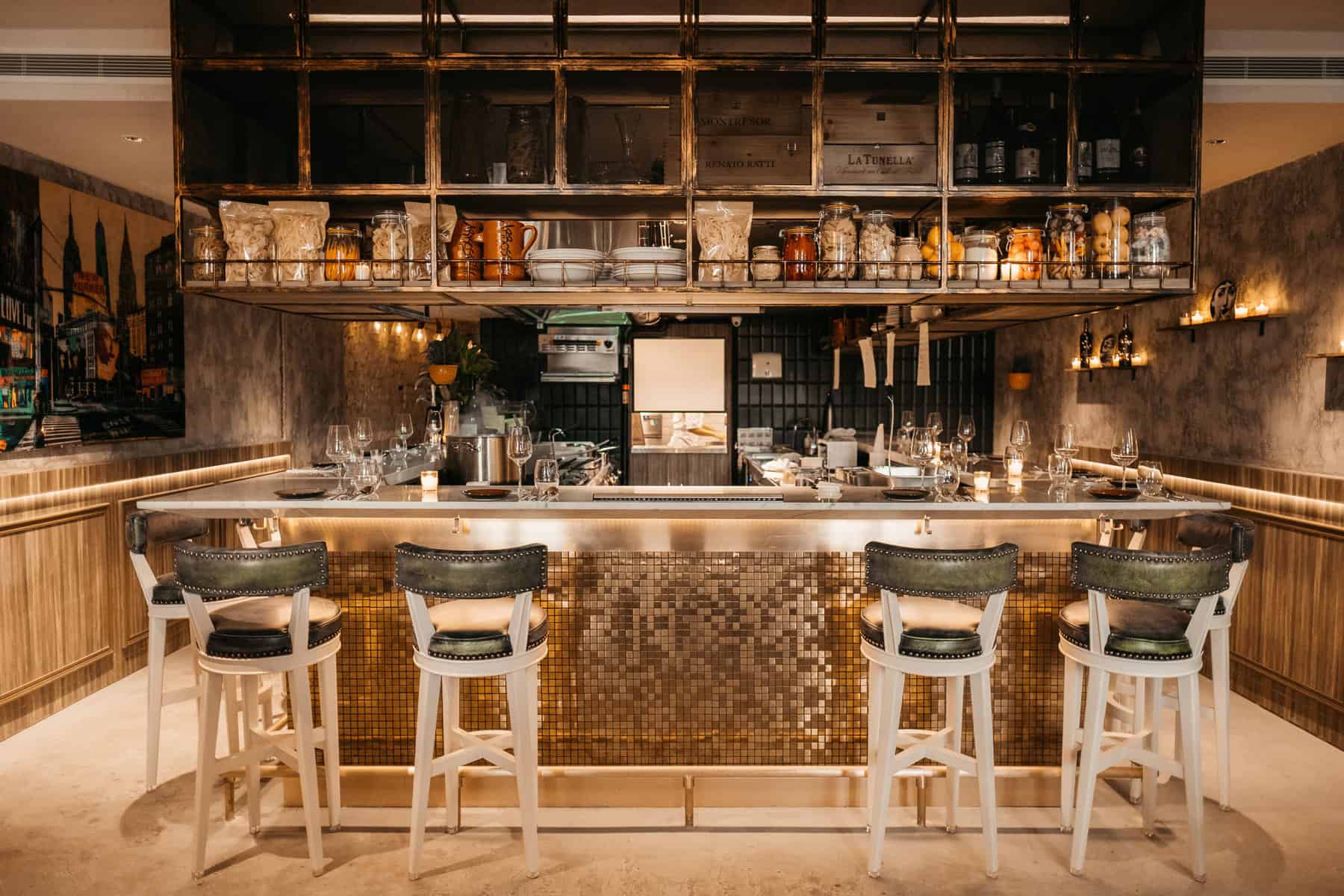 Pasta Bar's interior is largely dominated by its open kitchen concept. At the bar, you will be able to watch the chefs prepare the pasta dish with skill and precision. The central space can fill approximately 5 chefs, each designated to a station. It was an eye-opening experience to witness the team of chefs operating like a well-oiled machine.
With warm lighting, vintage wallpaper and well-curated hits featuring David Bowie, Shivaree, and Grace Jones, it is simply difficult not to enjoy your meal.
---
Thoughts on the food
Disclaimer, be prepared to spend $$$ before making a reservation at Pasta Bar. They clearly knows their popularity and honestly, the hospitality from the service staff and quality of each pasta dish we had made every $ spent worth it.
As mentioned earlier, the menu is subject to seasonal changes and what we got may not be offered by the time you visit, but it is a sneak preview into the taste standards can expect for your meal.
While mulling over the menu, hot fluffy focaccia bread with olive oil and vinegar was served. I am a sucker for free bread!!
For 2 pax, we ordered two pasta dishes: Sea Urchin Tagliolini ($42) and Conchiglie ($34), as well as 2 fruity cocktails.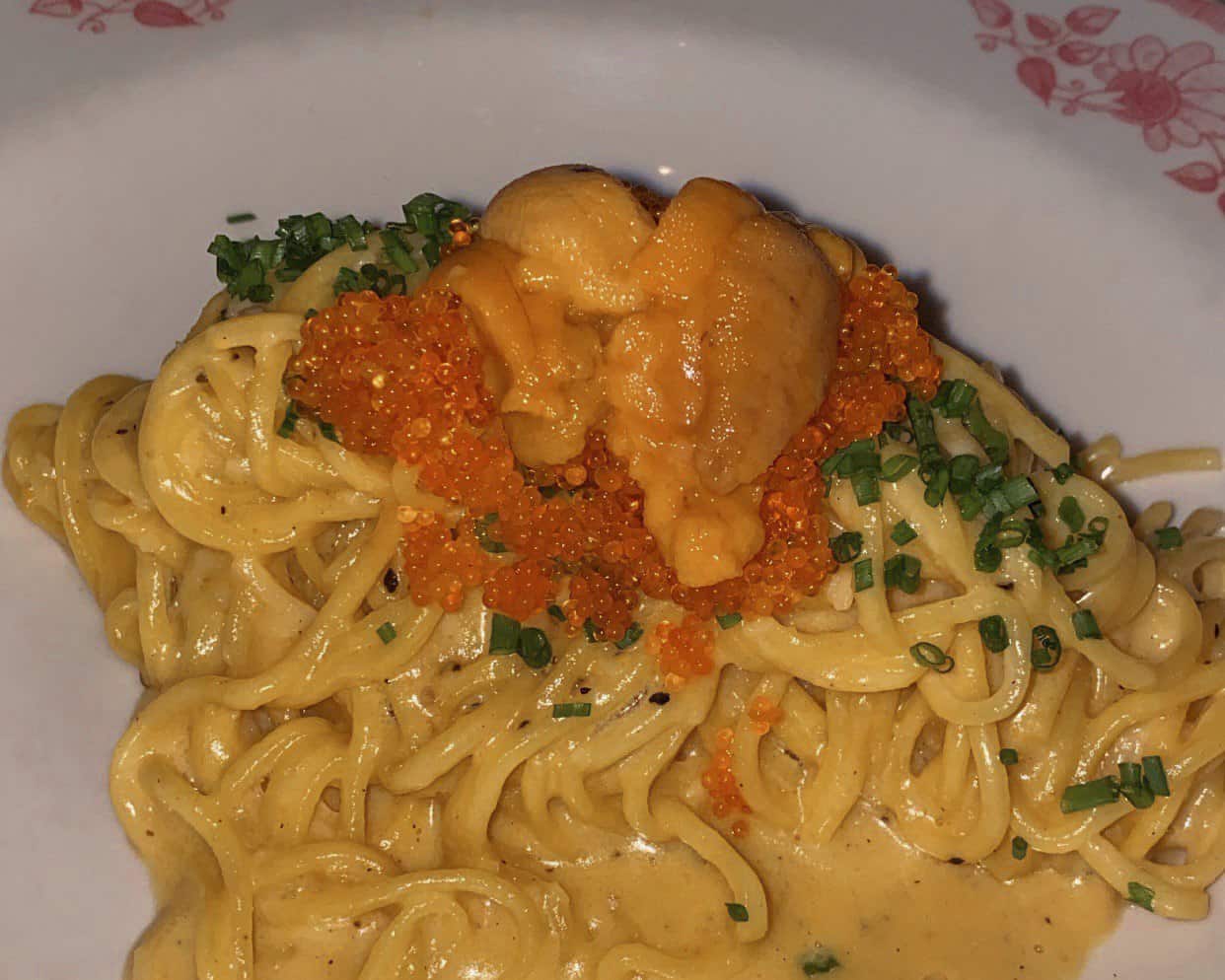 First up, we've got what I claim my favourite of the night – Sea Urchin Tagliolini. Made with egg yolk pasta dough, each strand resembles the "mee kia" noodles one is accustomed to at bak chor mee stores. What makes the pasta stand out is the wonderful blend of sea urchin cream and prosecco butter that coats the tagliolini so well. The pasta is beautifully arranged and topped with glistening Japanese bafun uni, tobiko and chives. We absolutely ate this clean with not a single drop of sauce to waste.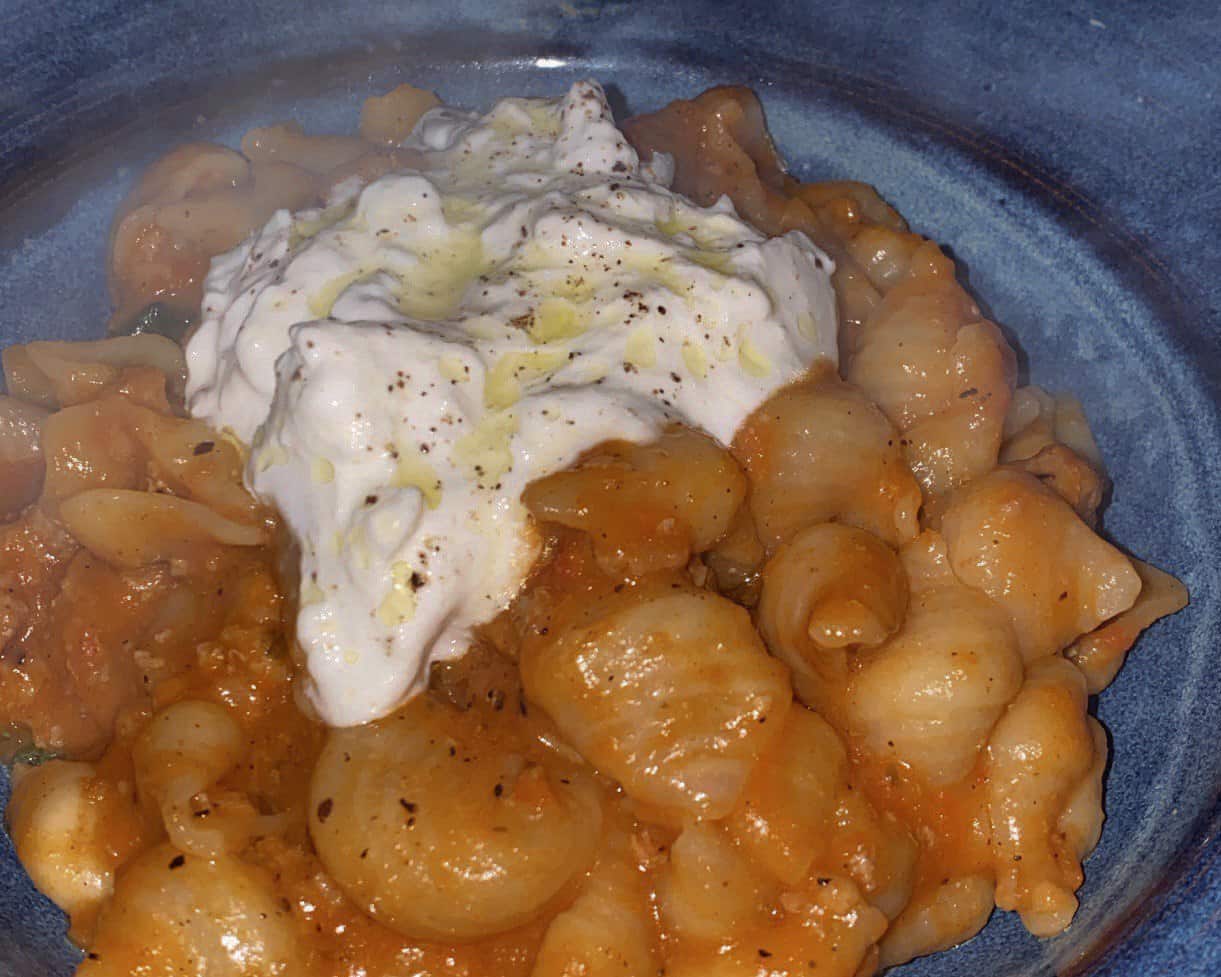 Conchiglie, the second pasta dish we had, consists of cooked dough that looks like little snail shells. Key components include pork sausage ragu, fennel, kale and Straciatella cheese. The cheese even had olive oil drizzled to provide the final touch. The Conchiglie tasted so comforting. Each piece of pasta and stretchy cheese melded well together and MELTED in my mouth.
---
Pasta Bar Final thoughts
For the time taken to get a reservation here, and never-ending hype surrounding Pasta Bar, I would say the pasta here is worth going for at least once! Considering the pricy aspect of their dishes, chope a good day to visit. Be it your anniversary or someone's birthday, bring your loved ones here for a good time with good food, good service and good vibes.
Also, before we left, the server gave us a mini bag of fresh pasta to take home! How cute is that?
---
Restaurant details
Address
55 Keong Saik Road, Singapore 089158
Website
Opening Hours
12-3pm, 6-11pm (Thur-Sun); 6-11pm (Mon-Wed)
Price Rating
See also: 15 Best Italian Restaurants To Try in Singapore 2023